---
---
---
Videos
* CD-RUN was titled "Steeplechase" during it's development phase.
---
About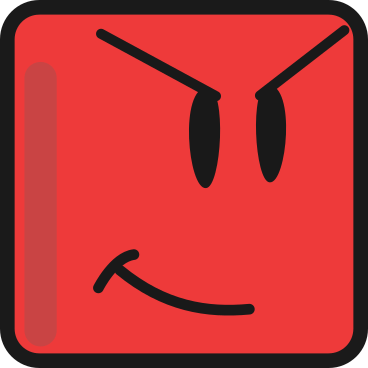 Leap over obstacles and opponents to be the last one standing in this arcade-style race royale!
Scream with joy and rage as up to 8 players duke it out while navigating procedurally-generated level designs and actions. In CD-RUN, more is definitely merrier and maddening!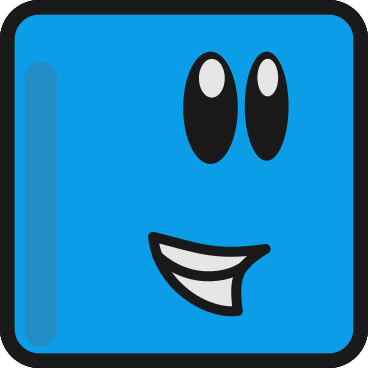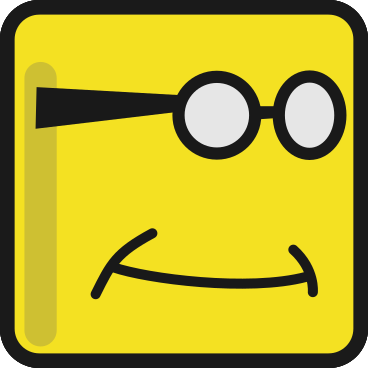 Four different game modes keep things fresh: Round, Score, Collect and Distance!
Customize your player's color, eyes, and mouth. There are 1,800 different combinations to set yourself apart from your opponents.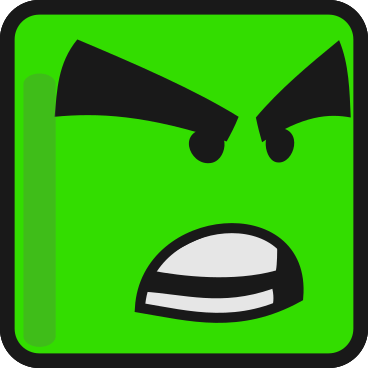 ---
---
---
Version 3.0.0
Leaderboards now are delineated by players in a match, rather than difficulty level. So, there's a board for going the Distance with 1 Player, another for 2 Players, 3 Players, etc.
The UI got a little update in the Results screen for the placards for players. Lookin' good Results screen!
Bug fixes for when you hit Quit during a Tie Breaker (it would mess up the next match). Also fix for the Collect mode UI in-game. Now it always shows all the players Photon count correct on the top.
Version 2.0.1
Now the player score background box is highlighted in their color in Collect Mode. You can easily see at-a-glance who to keep away from Photons in that high stakes match!
Speaking of at-a-glance updates, your name is now highlighted in yellow on the Leaderboards for an easier find!
Bug fix: When a Tie Breaker would occur in Round Mode, the level would continue to make that pattern and there was a bug that no pattern would follow it. So it filled the Title screen with blocks and dumped a a bunch of errors until a different pattern was loaded. That is now fixed up!
Version 2.0.0
Support added for 11 more languages. CD-RUN can be played in: English, Portuguese (Brazil), Russian, French, Italian, German, Japanese, Spanish, Hungarian, Ukrainian, Chinese (Simplified) and Korean!
Added new game mode: Collect. Little photons of light are floating around the CD player in this mode and your goal is to collect 100 of them before your opponents! The matches keep playing until 100 photons are collected.
New pattern type: Barrier. This vertical floating wall will definitely change how you approach slipping through the cracks to keep alive.
Animations on the players: they players' faces now animate when they jump and when they land. Adds a lot of passion to the lil Bits!
View Achievements has been moved out of Options and is now on the Game Mode screen, next to View Leaderboards.
Level generator touch up. The big Bluff patterns occur less and other tweaks have been made to make the level more fair over time.
Added Analytics on Steam, non-personal.

Game match data - Game Type, Win Amount, Difficulty, Tie Match, Team Mode, Player Amount, Language, Match Time, Match Distance
Player cosmetic and statistical data - Eyes, Mouth, Color, Score, Result Place, Total Score, Distance Traveled, Play Time

Bug fixes
Version 1.9.1
Keyboard player support on Steam. Keyboard key maps for the player are available to change in the Options menu.
Bug fix for displaying the achievement banner to Xbox players when the console is offline (the platform notification will show when the console is back online).
Updated CPU players some more (tweaks to personalities and having them more "aware" of the match situation).
Fixed bug where in Distance mode the camera speed could increase to faster than a player can run and they weren't able to keep up.
Fixed workaround bug for adding CPU players. Now it's squeaky clean.
Version 1.9.0
Team Mode has been added for Round and Score type games!

When team mode is enabled, when you press "Random" for player facial features, it will keep the same color of the team you are on.
CPU teams will be added in size by the largest amount of players on a team. So if there are two people on the Blue team and they add CPU players, it will add two CPU players with a random team color. If three players, then three CPU players.
Some level patterns are shorter in height when team mode is enabled to encourage teamwork and not totally wrecking everyone else quickly in a match.

The Distance game type has had an overhaul. It is now a cooperative mode where all the runners are on the same side and attempt to get the longest run where the score is sent to a leaderboard, delineated by game difficulty: easy, normal, or hard.

When a player is out of the match, they will enter a queue and rejoin the match after a few seconds.
When a run in Distance is completed, the score will be uploaded as your personal best to the leaderboards on the platform you play. The player who is signed in at the time is the one who receives the credit for the run.

Unique CPU Color flag: when you add CPU players, you have the option to try to make their color different than the existing human players colors.
A new race song has been added. Six race songs in total now!
The CD logo on the title screen can be spun for fun.
Both the L and R buttons allow the user to run now too.
The level used to have six block type graphics on it, now there are 8. One of them was removed and replaced too as it looked odd when traveling at high speed in a level.
Xbox button iconography on the Xbox platform!
Gradual difficulty is now present in the generated level. There are some circumstances that allow you to easily kill all your opponents which have been toned down until the distance traveled is 100 or more. Which is when the pits start. Enjoy!
Bug Fixes:

When the level would move at high speeds and a "Next Track" behavior occurred, it would skip placing the level column correctly and make it look like the level was "catching up with itself". This has been fixed as the level movement has been optimized.
You could earn a lot of achievements by simply having the CPU players play. This has been fixed to where only one achievement can be unlocked based on CPU play, the rest must have a player playing in a match now.
The CPU players have been fine tuned a little bit more.

Overall game speed has upped.
---
Your privacy is important to us. It is Quack Quack Games' policy to respect your privacy.
We do not collect any personal information about you in CD-RUN.
This policy is effective as of 28 February 2020.
---